Masters of Scale Book
Surprising Truths from the World's Most Successful Entrepreneurs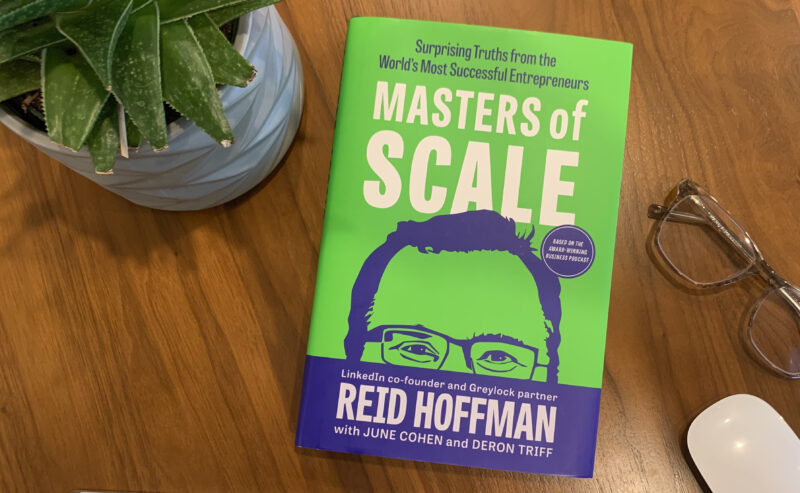 "Whether you're at a startup or working to drive change within a large organization, the business principles in this book will help you deploy your strategy with creativity, integrity and realism."
—Satya Nadella, CEO, Microsoft
"Reid Hoffman has a talent for getting right to the heart of a business case and turning it into an unforgettable lesson. If you're scaling a company — or if you just love a well-told story — this is a book to savor."
—Bob Iger, executive chair, Walt Disney Co.
"A book to take with you into battle as you build a company or a career. It's full of enjoyable stories, but the killer feature is the sharp insights Reid draws out – specific, memorable, actionable mindsets."
—Reed Hastings, co-founder and CEO, Netflix
"To lead with vision and heart, start by listening and learning from others. Using stories to teach lessons, this book is full of solid (and sometimes surprising!) advice that will help accelerate your journey."
—Angela Ahrendts, former CEO, Burberry, and former head, Apple Retail
"The advice in this book is both principled and creative, rooted in true stories from a broad group of leaders. A generous roadmap and framework for thinking wisely about your own growing business."
—Shellye Archambeau, author of Unapologetically Ambitious
"There is no such thing as an overnight success, but you can avoid making some of the same mistakes as those who have walked before you. I highly recommend this book as an insightful and inspiring guide to anyone embarking on an entrepreneurial journey."
—Tory Burch, founder of Tory Burch LLC and Tory Burch Foundation
"Building a business is terrifying, orders of magnitude moreso if you're not close with a bunch of people who have already done it and done it successfully. While no book is a substitute for the right kind of friends (another matter entirely), this is probably as good a substitute as exists in book form."
—Franklin Leonard, founder, The Black List
"The stories in this book remind me of the unparalleled power of business to create opportunity, change lives and build dreams."
—Sir Richard Branson, founder, Virgin Group
Available in Bookstores Everywhere:
What Everyone is Saying
Masters of Scale Book in the News
This book draws from a pantheon of scale leaders…
What You'll Learn
Each chapter of the book covers a proven theory of scale…
Ch 1: Getting to No
What's the most overlooked opportunity among early-stage entrepreneurs? The information you can gather from different kinds of "No."
Ch 2: Do things That Don't Scale
The critical early days of launch are an opportunity to define and refine your product — until you've handcrafted something people love.
Ch 3: What's the Big Idea?
Learn how great entrepreneurs work to find ideas &mdash and develop the mindset to put them in motion.
Ch 4: The Never-Ending Project: Culture
Culture is the context you set for your employees to work at their best. But how do you create a culture today that will serve you well tomorrow?
Ch 5: Growing Fast, Growing Slow
It's risky for a startup to grow too fast, but going slow is often even more dangerous: it can starve you out of the resources you need to grow.
Ch 6: Learn to Unlearn
We all have a tendency to hold on to the strategies that helped us succeed last time. But to truly scale an organization, you have to learn to unlearn.
Ch 7: Watch What They Do, Not What They Say
There's often a vast divide between what customers say they want and what they actually want. Learn to listen to the right signals.
Ch 8: The Art of the Pivot
It's hard to abandon a beloved idea — even after it stops working. The key: recognize when it's time, and learn how to lead in a new direction.
Ch 9: Lead, Lead Again
Leadership at scale — and leadership as you scale — means you're constantly adapting and evolving.
Ch 10: The Trojan Horse
Many great founders have a second purpose, a mission they're trying to get done in the world. Explore how to bring that second purpose to the fore.
About the Authors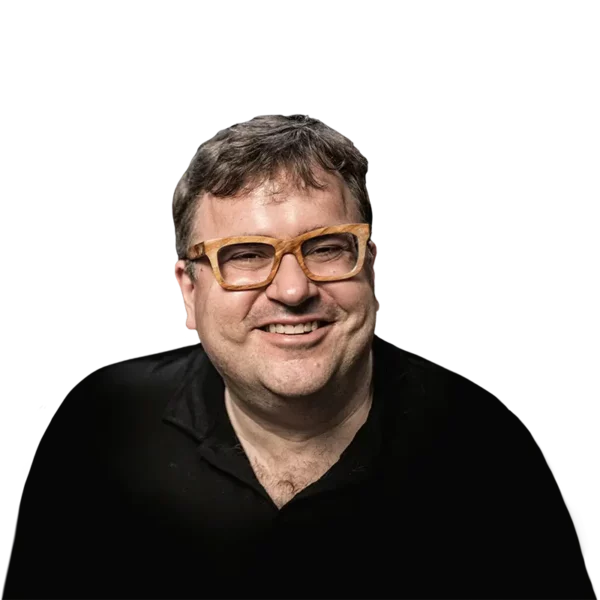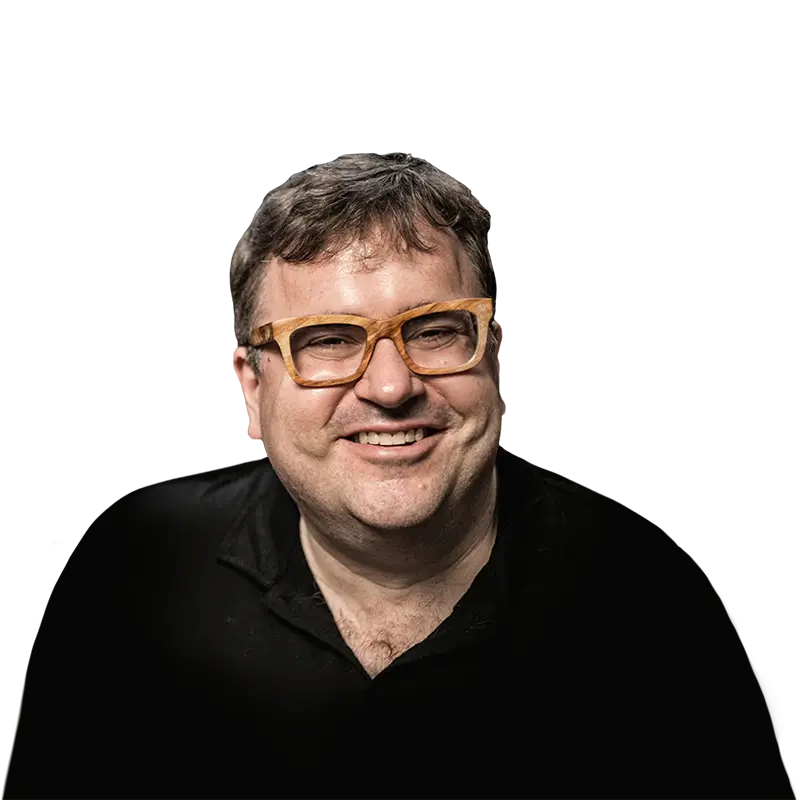 See Full Bio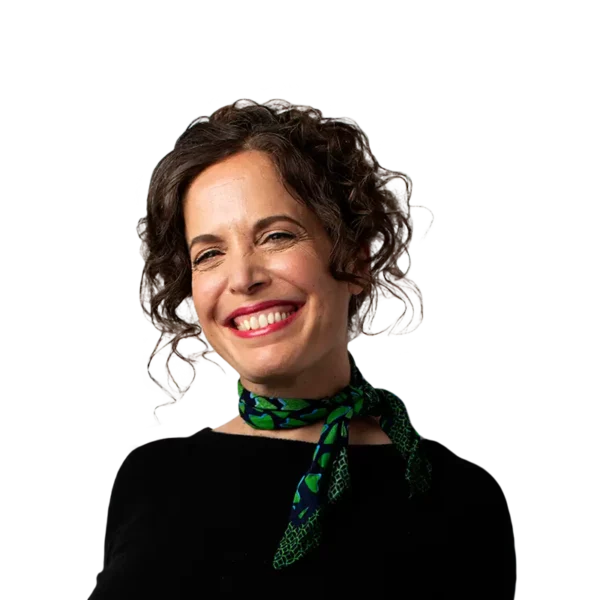 See Full Bio
See Full Bio
Book Summary
What can you learn from a Silicon Valley legend and a pantheon of iconic leaders? The key to scaling a successful business isn't talent, network, or strategy. It's an entrepreneurial mindset — and that mindset can be cultivated.
Behind the scenes in Silicon Valley, Reid Hoffman (founder of LinkedIn, investor at Greylock) is a sought-after adviser to heads of companies and heads of state. On each episode of his podcast, Masters of Scale, he sits down with a guest from an all-star list of visionary founders and leaders, digging into the surprising strategies that power their company's growth. In this book, he draws on their most riveting, revealing stories — as well as his own experience as a founder and investor — to distill the secrets behind the most extraordinary success stories of our times.
Available in Bookstores Everywhere:
Through vivid storytelling and incisive analysis, Masters of Scale distills their collective insights into a set of counterintuitive principles that anyone can use. How do you find a winning idea and turn it into a scalable venture? What can you learn from a "squirmy no"? When should you stop listening to your customers? Which fires should you put out right away, and which should you let burn? And can you really make money while making the world a better place? (Answer: Yes. But you have to keep your profits and values aligned.)
Based on more than a hundred interviews and including a wealth of new material never aired on the podcast, this unique insider's guide will inspire you to reimagine how you do business today.
Available in Bookstores Everywhere: