Keep it simple to make it timeless
Simplicity is notoriously difficult, but it's key to iterating successfully — and staying relevant. Featuring cameos from entrepreneur superstar Daymond John, and Instagram co-founder Kevin Systrom, this episode shares lessons from the timeless clothing brand, and its namesake creator, Eileen Fisher. During her 40 years at the helm, the company has scaled from a small shop on Madison Avenue, to one of the fashion world's most recognizable, and sustainable brands.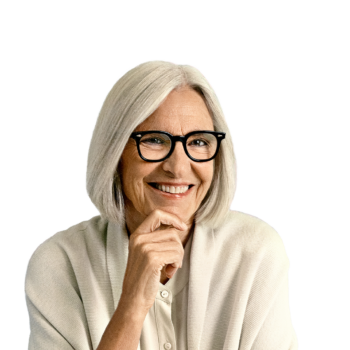 Simplicity is notoriously difficult, but it's key to iterating successfully — and staying relevant. Featuring cameos from entrepreneur superstar Daymond John, and Instagram co-founder Kevin Systrom, this episode shares lessons from the timeless clothing brand, and its namesake creator, Eileen Fisher. During her 40 years at the helm, the company has scaled from a small shop on Madison Avenue, to one of the fashion world's most recognizable, and sustainable brands.
Transcript
Transcript:
Keep it simple to make it timeless
REID HOFFMAN: Imagine you're a kid visiting a library for storytime. 
Once you get past the stuffy Dewey decimalization of the grown-ups shelves, you find yourself in the wonder-filled world of the children's section. There are dragons painted on the wall. Plush owls are posted on tables, and Saturn hangs from the ceiling. 
As you gather around with the other kids, your excitement builds. Are you about to hear a heartwarming tale about a hungry caterpillar? Or perhaps you're going to launch into a space rocket adventure? Or maybe you're going to shiver your timbers on a jaunty 
pirate adventure.
So imagine how you react when you learn that this storytime is going to be all about financial literacy. 
That may sound like a hard sell to a bunch of hyperactive six-year-olds. But for one superstar entrepreneur, there was a finance-shaped hole in the world of children's literature that he felt compelled to fill.
Daymond John on writing his children's book, Little Daymond Learns to Earn
DAYMOND JOHN: There's so many great books that talk about getting to know your feelings and the differences of others and there were no books about financial intelligence or entrepreneurship.
So I just figured, why not me?
HOFFMAN: That's Daymond John, the founder of the game-changing streetwear brand FUBU, and one of the original sharks on ABC'S Emmy-award-winning "Shark Tank."
JOHN: And most of the challenges we have come from the lack of money and the lack of information how to, or what to do with money.
HOFFMAN: He'd need to tell a simple, relatable story to capture kids' imaginations. So he looked to his own childhood for inspiration.
JOHN: It was really rooted in a version of Daymond at 20 years old and a version of Daymond at six years old.
I did sell pencils and I was young and stuff like that to make money. But my passion was hip hop.
HOFFMAN: Daymond titled his book Little Daymond Learns to Earn — telling the story of a 6-year-old who creates a T-shirt business so he can buy a poster of his favorite hip-hop artist. At its heart is a simple refrain that every little kid can get on board with.
JOHN: To get kids or to participate in it, studies have shown that they feel very strong about counting to five. 
So when you see the crisp dollar bill laid out and you're reading that in the classroom, or the mom or dad is reading it, their kid, they go one two three. I know you're thinking about the count right now, 
1, 2, 3. It's all, you know, there's certain methods and ways to communicate with children that are easier because they are they're absorbing information in a certain way.
HOFFMAN: The aim of this simple idea is to give kids a life-long interest in building their financial literacy. And there's something that even the most seasoned leaders can learn from keeping simplicity at the heart of their businesses.
JOHN: Every single business has to have clarity and simplicity. And so, you know, when you say Nike, just do it. Fubu for us by us, White Castle, what you crave TNT we know drama. TBS: Very funny. You know, that you are getting to the core of something.
That's why they say, the great people know how to do what they call, uh, elevator pitch 90 seconds. You should be able to convey whatever you do on the back of a business card. So you better either have a huge ass business card, write very small, or you get it, put it in a couple of words. You gotta convey what you do. There's nothing more important than simplicity and clarity.
HOFFMAN: The challenge is keeping things simple, but not letting that keep you behind the times.
That's why I believe if you want your company to stand the test of time, you need to keep things simple — without letting them stay the same.
[THEME MUSIC]
HOFFMAN: I'm Reid Hoffman, co-founder of LinkedIn, partner at Greylock, and your host. And I believe if you want your company to stand the test of time, you need to keep things simple — without letting them stay the same.
Stop for a moment to ponder this simple — yet vitally important — question: What's the greatest pizza topping of all time?
Is it the unadorned understatement of the margarita? The perennially appealing pepperoni? The indulgent depths of a Chicago deep-pan? 
Or perhaps something more avante-garde, like a duck liver and raspberry supreme?
It's a contentious question — and one I don't expect to solve here. Mainly because there is no right answer.
Here's why: the beauty and essence of pizza lies in how it's a simple, timeless idea — that has been iterated upon throughout the ages — from the flatbreads of ancient Rome to the emergence of its modern incarnation in 19th Century Naples, and right through to today.
This idea of simplicity leading to longevity also applies to your product, business, and brand. 
I wanted to talk with Eileen Fisher about this because she's made clarity and simplicity the hallmark of her namesake clothing brand since she founded it in 1984. Eileen's long-lived label has maintained its relevance over four decades of changing fashions, shifting and evolving with the times while still staying true to core essence. Eileen is also one of the early pioneers in the concept of namesake apparel businesses, employee ownership, sustainability, and social responsibility.
How Eileen Fisher got her big idea in Japan
The Eileen Fisher brand has made its name for its minimalist garments that can be mixed and matched to create simple, stylish outfits. Yet its understated ethos has its roots in the outlandish fashion trends of the eighties. Here's Eileen: 
EILEEN FISHER: The eighties when I started was a pretty, um, crazy time. The clothes were kind of wild women wore like shoulder pads, and there was something extreme about a lot of it. 
I would go shopping, and I would just be overwhelmed, finding a few things that I liked. But then how do they go together? It was just too much.
HOFFMAN: At the time, there were two main options for buying clothes: the large department stores, or small, exclusive boutiques. Big box outlets and of course online shopping were a thing of the future.
FISHER: Boutiques were interesting. I could find some of what I wanted, but it was a search. It wasn't easy to find the simple things.
HOFFMAN: In fact, Eileen didn't find a simple aesthetic in her search of the five boroughs. Instead, she took a trip to Japan where Eileen came across a piece of clothing that altered her perspective on design.
FISHER: The whole aesthetic of Japan inspired me — the shapes and the fabrics they used, just the general simplicity of everything. Something about the kimono really fascinated me. I liked the timelessness and the simplicity of it. 
HOFFMAN: You're likely familiar with the traditional kimono of Japan: it's an iconic T-shaped unisex garment that is often made from one piece of fabric. It's at once simple and elegant. And long-lived — tracing its roots back to 8th century Japan. And in all that time it has maintained its relevance.
FISHER: I liked the movement of the kimono — the way they draped, the lines and the way they moved. And it just fascinated me that fabric could do that.
HOFFMAN: Eileen began to put the simplicity of the kimono together with the demands of modern fashion.
FISHER: And I was also a little bit jealous of men because men had such a simple kind of system, a way of getting dressed —  simple shirts and simple pants, and even dressing up with ties and shirts. And so I wanted to create this kind of a system.
The idea isn't to just wear the same thing every day, but to have things that work easily together so that you can switch it up and dress it up and dress it down.
HOFFMAN: This simple concept needed simple designs.
FISHER: It came to me in shapes — the flood pants, the little box top. These simple architectural shapes was how it started to land with me. I wanted to create these puzzle pieces.
HOFFMAN: I often talk about how entrepreneurs are the only ones crazy enough to make a counterintuitive idea a reality. So it's important here to point out just how much Eileen's vision for clothing went against the prevailing fashions of the eighties.
But she felt there was a huge unmet need for simple, unadorned clothing that could be effortlessly combined into different outfits.
The first step in proving this was getting her idea out of her head and onto paper. There was just one problem. 
FISHER: I don't really draw. I was making these random weird sketches. Just fussing around a little and trying to think about it and how it might work.
HOFFMAN: To anyone else, these doodles wouldn't have meant much. But they helped Eileen form a clearer idea in her own mind of the clothes she wanted to make. Like a writer working on the first messy draft of a manuscript, this is an important initial step in building any company or product. Because if you don't have a clear idea of the business you want to build, you're more likely to trip over unexpected — and complex — problems down the line.
Eileen Fisher's first clothing line
Now Eileen was ready to produce the first pieces in her new clothing line.
FISHER: It was a square top, almost like a box. And then the little flood pant, the little wide leg pant. And then there was a vest piece for the V-neck that just dropped over all of it. That was the first outfit grouping. I made them in three colors and you could mix and match them.
HOFFMAN: Eileen took those first iterations of her simple idea to a boutique show.
FISHER: Eight small stores bought my clothes, and they all said they sold. So it was an okay starting point, but I needed to do it better.
HOFFMAN: Eileen took the feedback from those purchasers and iterated on her design — iterating without adding complexity.
FISHER: The fabric was a little too stiff for what I was trying to do. They also weren't right in terms of color. The colors I picked were too dark for spring at the moment. 
Then I went back to the next boutique show and got a different fabric — a little more drapery that was more appropriate for my shapes. People stood in line to write orders and it was just an instant hit.
HOFFMAN: Changing the clothing — while still hewing to the idea of simplicity – paid off. The orders totaled $40,000 — far more than Eileen had hoped for. As the business grew, Eileen made sure to keep her focus on keeping her designs fresh, without getting too far away from their core simplicity.
FISHER: I sold to these boutiques and I did the boutique show and the coterie, these shows that happened in New York for small stores around the country, a few international stores.
HOFFMAN: The designs were making Eileen Fisher a hit among the fashionistas who frequented boutiques. However, it wasn't playing so well with the department stores. Remember, this was a time when department stores were the big-scale opportunity.
FISHER: Department stores, they were just confused about us. We were too simple. Our clothes would disappear or something in their stores and they didn't quite understand it.
How Eileen Fisher circumvented boutique shops
HOFFMAN: Getting her clothing into department stores would help grow sales, awareness, and passion around her clothes. Nowadays, I'd expect Eileen to get around this roadblock by setting up an online store. But that wasn't an option back in the 1980s.
However, Eileen had been quietly developing a way to sell clothes that circumvented the boutiques and the department stores.
FISHER: I had so many seconds and damages and samples that I couldn't sell. And it just seemed like a waste. And so I opened a tiny store on East Ninth Street. Customers would just see the clothes in the window in this tiny little store and come in. I realized that I also had a retail business.
HOFFMAN: The success of this small, out-of-the-way store selling damaged products gave Eileen the confidence for her next move.
FISHER: I just ran the numbers and figured out that we needed to sell about $3,000 worth of clothes a day. And I was like, well, we're already doing that on ninth Street. I think we should be able to do that on Madison Avenue.
HOFFMAN: It seems like a simple move to make, to open her own branded shop on New York's famed Madison Ave. But it was also an astounding one for the times. In the 1980s it was almost unheard of for a fashion designer to open their own store.
FISHER: I don't think I understood that it was unique for designers to be doing that. I don't think I understood that. So we opened a store on Madison Avenue and it was a huge hit. I remember customers like banging on the door, like pulling the door handle, trying to get in. People stood in line to buy clothes and bought stacks of clothes and they were so excited. And I was like, whoa, this works.
HOFFMAN: Now it's commonplace for brands from fashion, technology, and even cartoons to have their own stores — think Burberry, Apple, or Hello Kitty. But at the time, opening her own store was a counterintuitive move. It also highlights something important to note: keeping things simple does not mean doing things the same as everyone else.
The popularity of Eileen's store had another effect:
FISHER: When we opened our own store, the department stores could see the whole. And I think the line is so much about the whole. It's like, you're making a puzzle, but if you don't see the whole picture, you just see a few pieces, it's not so meaningful. So when they saw the whole and they saw customers standing in line and buying stacks of clothes, they were like, they still didn't get it, but they wanted a piece of it somehow.
HOFFMAN: For the department stores, the success of the store was a simple demonstration of the scale potential of the Eileen Fisher line. So they made an offer.
FISHER: We need to open a whole department for you. We can't just bring in a rack of clothes, it needs to be a whole department so people would understand the concept.
HOFFMAN: The "store-within-a-store" is common now, but back then it was a rarity — especially for a little-known brand. And as the department store sales took off, so did the success of Eileen's branded stores.
FISHER: It seemed like the model worked. And so we opened a couple more in New York, and then DC, Boston, Chicago. Every year, 2, 3, 4 more, something like that. And then the department stores started layering on.
HOFFMAN: With a foothold in the market and a devoted customer base, Eileen was ready for the next scale step. 
Throughout the 1990s Eileen opened stores across several cities, along with a new distribution center, and hired more than 300 employees. She had created a simple business model that worked.
But as the company scaled, Eileen found it harder to keep true to the simplicity that had made her clothing line so successful. 
FISHER: It was like we lost it and things just went too far.
HOFFMAN: We'll hear what happened next after the break. 
[AD BREAK]
HOFFMAN: We're back with Eileen Fisher! To see exclusive clips from my interview with Eileen, head over to the Masters of Scale YouTube page. 
Scaling from boutique shops to department stores
Before the break, we heard how Eileen built a clothing line focused on simplicity — and began scaling her sales from boutique shops to department stores.
The brand grew through the 1990s, and by the end of the decade was shipping over one million items a year. In 1998, Eileen saw a way to further expand the scale of her simple outfits.
FISHER: We wanted to do higher end. Little more expensive fabrics and little more beautiful kinds of things and not just casual.
HOFFMAN: At the time, it felt like the logical extension: Eileen Fisher had made a name for itself as casual and chic. Now Eileen wanted to add a little more emphasis on the "Chic." Keeping it simple without letting the fashion line stay the same. However, Eileen was still determined to keep to the core simplicity that meant you could combine any Eileen Fisher piece with any other.
FISHER: We see the line as a whole. So the dressy things, the silk pieces go with the linens and the cottons and the wools and it all goes to work or dresses up or dresses down.
HOFFMAN: In keeping with the system of the Eileen Fisher ethos, the pieces all still need to mix and match into different outfit combinations. However, the department stores had a proposal that would add complexity.
FISHER: The department stores like to separate things. They proposed the idea that we would put the silks and the more expensive things in the higher end department.
HOFFMAN: So against her better judgment, Eileen made a separate range of clothing.
FISHER: So we tried to do what we call the New York line, the higher-end line. We had to recreate core pieces in higher-end fabrics and more casual things and some dressy things to go in the casual department. It's like we doubled the size of the line.
When adjusting your business to match your partners' needs backfires
HOFFMAN: Once again, the way department stores operated didn't fit with Eileen's vision. This time, though, she adjusted her business to match their way to try to capture the next scale wave.
FISHER: Because we had to ship to two different departments, it seemed like this massive expansion of the company. And we hadn't tested a lot of those fabrics, and they didn't work quite as well. And so we had just exploded. It was like we kind of lost it, and things just went too far.
HOFFMAN: Eileen's move to appease the department stores badly backfired. This was a key inflection point. She had to return to the simplicity that had made her clothing successful — without going backward.
FISHER: Whenever something feels wrong, I gather a group of people, like the core creatives in the company, and just start dialoguing. What is it? What do you think? 
What's not working here?
The beauty of adding the silks and the dressier things is that they worked with the cottons and the knits and all the different pieces.
The thing is a unit. How it works is how it works together.
And we decided to abandon the New York line.
HOFFMAN: Eileen's headlong rush into the New York fashion line will be familiar to anyone who's been caught up in the heady excitement of developing an idea — and exploring new ways to push it forward. It's one of the most pervasive enemies of keeping things simple — mainly because it's fun.
FISHER: We get excited too, and we just keep building. Oh, add another and another and another and another. And we forget that too many is too much, you know?
I don't hold my ground or we don't as a team say no.
Eileen Fisher's rule for keeping her brand simple but not dated
HOFFMAN: This helped Eileen formulate a rule for keeping her line simple while making sure it didn't become dated:
FISHER: I have this rule I call the 80/20 rule.
HOFFMAN: In case that sounds familiar to you, it's another phrase for the Pareto rule — the principle that only around 20% of the things you can focus on as a leader accounts for 80% of your success. For example, that might mean 20% of your customers account for 80% of your profits. 
FISHER: I like to keep 80% of the line consistent with where we've been. So repeating fabrics, repeating shapes. We even repeat colors. So that there's newness that makes the line feel fresh.
But it's not all new so that customers recognize their pieces and they can mix things.
HOFFMAN: Notice how Eileen has repurposed the 80/20 rule as a way to gauge whether the company has strayed too far from its core simplicity — while also making sure they don't become stale. It's a rule she applies to whole product lines — but also to individual pieces.
FISHER: I remember one time going into Nordstrom's and seeing three different sets of stripes up on the wall, completely different that didn't go together. It was like, oh my God, we've gone nuts.
So I've pulled back from prints and stripes for the moment and just like, let's stay with solids. Let's use texture.
And I'm sure we'll do a few stripes here and there. Again, don't tell my people that yet. 
HOFFMAN: By creating strategic anchors like the 80/20 rule and the concept team, Eileen keeps her whole team focused on staying true to simplicity.
FISHER: What's the essence of this thing that we're trying to do? How do we come back, focus on the most important things? What are the things we love the most?
Even now, today, only our 20 top fabrics are our 20 top fabrics. And they work and we know how they work, and our customers love them.
Kevin Systrom on the simplicity of Instagram
HOFFMAN: Eileen's efforts to keep doing these "simplicity gut checks" brings to mind another master of simplicity: Kevin Systrom, founder of Instagram. 
KEVIN SYSTROM: When we started Instagram, when we wrote out our values, the first one on the list is keep it simple. We went from solving three or four things to solving one really well and we saw that pay off in spades. And I think the hard part is when you grow a service and let's say you have hundreds of millions of people using it, you have varying use cases. You have varying stakeholders: some are businesses, some are celebrities, some are video stars, and some are creatives. You have pets on Instagram, right? Like how do you keep it simple when you have so many people use it?
HOFFMAN: So Kevin thought long and hard about adding new features. And he would only do so if there was a clear case for them. Often, that meant spotting any interesting or unexpected ways people were using Instagram.
SYSTROM: So when we added video to Instagram, that was a big move. That's an evolution of how people were already using it stories. Same thing. Messaging, people do it all the time in comments. So adding complexity is okay as long as you don't add orthogonal use cases that feel totally unrelated. When we do that, we typically launched separate apps or we consider doing that.
Not to just like not build features. I think it's important just to think about the number of use cases that you have and ask yourself: are you keeping those in a limited set?
HOFFMAN: Both Eileen and Kevin know how easy it is to lose sight of simplicity and get mired in complexity — this can quickly kill what customers love about your product.
Back to Eileen's story. In the late nineties, the company's success attracted outside attention from investors and groups that wanted to help take the company public. 
FISHER: We thought about it. We put together our business plan — what we thought would be a good growth plan over the next five years. The reaction we got from the people who wanted to help us go public was our growth plans were not aggressive enough. That we were not going to be interesting in the public market.
HOFFMAN: Eileen faced another significant choice. She could amplify their growth projections to entice investors but at the risk of compromising on the simplicity at the core of her product.
FISHER: I just couldn't see the advantage. I also had been warned by others that when you start to have to perform quarterly, you start to have to make too many compromises, do things you don't really want to do. I wanted to do it my way. 
HOFFMAN: The things Eileen really wanted to do went way beyond her vision for the product; they extended to the impact she wanted to have on how she ran the company — and how it impacted society and the environment.
FISHER: Sometimes I wanted to give to women's organizations, or I wanted the employees to have good programs and good benefits, and profit sharing, and I didn't want to be questioned about those things.
Eileen Fisher on sharing profits
HOFFMAN: For Eileen, profit-sharing and employee ownership seemed like the simplest — and most obvious — way to make a business that could stand the test of time and changing fashions.
FISHER: So I'm from a family of seven kids, and I grew up and it was always about sharing. And so as the business started to become more profitable, we shared profits according to how much we made. It just seemed like the right thing to do. 
HOFFMAN: Profit-sharing is still a minority practice today. But back in the late nineties, when Eileen was still considering an IPO, it's the kind of plan that would have sent investors fleeing. But with investor considerations out of the way, Eileen was able to lean into her vision. So in 2005, Eileen brought in an employee stock ownership plan. 
FISHER: I thought that sounds consistent with my values, what I care about. 
HOFFMAN: Co-ownership is something I believe in very strongly. It's one of the things that also a bunch of the vast majority of the tech companies do as a way of everyone feeling like it's in it together.
FISHER: People feel very connected if they know they're going to participate in the profits. iIf everybody's an owner, that creates a caring that's pretty deep.
HOFFMAN: Notice how Eileen frames this simple idea of employee ownership as being good not just for the employees, but for the company too. This enhanced feeling of participation is a key factor in building a company that lasts. 
Another idea that Eileen championed before it became widely accepted is sustainable fashion. In the early nineties, she started digging deeper into the impact that clothing production and distribution had on the environment and communities.
FISHER: I always thought that my concept of simple, timeless clothes that worked as a system was a sustainable idea.
And I was a big fan of natural fibers. They go back to the earth, they're biodegradable, all of that.
HOFFMAN: As Eileen learned more about sustainability, she wanted to lean in further. 
FISHER: We committed to become a 100% sustainable company. We had no idea who that we were talking about. But we were just going to do it.
HOFFMAN: Eileen Fisher became one of the first fashion brands to take back used clothing from their customers. Under the company's "Renew" program launched in 2009, many of these are donated, resold, or remade into new items.
Then in 2016, Eileen Fisher became certified as a B Corp — short for "Benefit Corporation" — demonstrating its commitment to balance profit and purpose.
FISHER: In this country, 83% of the clothes that are produced are discarded or incinerated within one year. Within one year. The waste is unbearable.
We are using 69% less fabrics this year than in 2019. And half as many styles.
I know we're not there yet, and I know we're trying.
HOFFMAN: Part of getting us there is demonstrating how a simple idea — like reusing your clothes — can help contribute to the longevity of not only your wardrobe but of the planet.
FISHER: I really want to show people that they can use the same shapes and same pieces in different ways.
You're building a wardrobe that you can just add a few things. You don't have to throw everything away, you can make it fresh without having to recreate the whole thing every season.
HOFFMAN: In the nearly forty years since Eileen started her company, she's strived to keep things simple without letting them stay the same. Now, as she prepares to transition out of the company, her focus is on the next iteration of Eileen Fisher.
FISHER: I've got to face the fact that I've been doing this for almost 40 years and I don't have 40 more years, so I have to make sure it's safe and how do I do that? 
I always thought the idea had a lot of power, could shift with the times. I always thought it would outlive me, but it's been a little bit hard trying to retire and figure out what does it have to be to live without me?
HOFFMAN: The challenge was finding someone who could keep simplicity at the heart of the product line while also keeping it fresh and relevant. In 2022, Eileen found that person.
FISHER: When Lisa showed up, I was really excited because she's from Patagonia so that right away, just culturally and in terms of the sustainability work, I knew it was a good fit. 
HOFFMAN: That's Lisa Williams, formerly Chief Product Officer at Patagonia.
FISHER: She came out of leading product. And product always leads the way at this company.
HOFFMAN: In Lisa, Eileen found a leader who understood the simple idea at the core of the Eileen Fisher brand. She also knew how to carry that idea forward. So in 2022, Lisa came aboard as CEO. This has given Eileen time to focus on codifying how the company can keep coming back to simplicity, without losing its vibrancy.
FISHER: I've been trying to work on what we call the blueprint for what is this design and what are the core components of this design? Surprisingly for what a simple idea, it's incredibly hard to nail what is it, and what is it that will make it live on. And without being rigid because it's a creative process and so it's a living thing. 
HOFFMAN: Like all great, simple ideas its simplicity hides its depth. And it's this depth that means Eileen and her successors can keep drawing fresh inspiration — whether that's for the product itself, or for the wider aspirations of impacting the world for the better.
FISHER: How do we get this company fit for the future so that whatever we're doing isn't damaging, so that we're actually creating a net positive effect on the people, right down through the supply chain, when the products are like regenerating the world, how do we do that? Regenerative agriculture that you can draw down carbon, clean the water as we go when we're dying the clothes, it's, it's possible to have a net positive. We're not there yet, but it's exciting.
I'm Reid Hoffman, thanks for listening.