4 strategies for tackling the toughest challenges
The boldest of entrepreneurs take on the impossible. Recorded live at the Masters of Scale Summit, four scale leaders in Bjarke Ingels, Aurora James, Kathryn Finney, and Scott Harrison offer their strategies and ideas around taking on society's most complex and tough challenges. In this episode, you'll hear how each entrepreneur embraces a unique challenge from addressing systemic racism, designing sustainable architecture, to bringing clean and safe water across the globe. To take on the impossible, and build a better future, each of these leaders offers that the road to scale begins with a daring mindset and a willingness to embrace problems — no matter their size or complexity.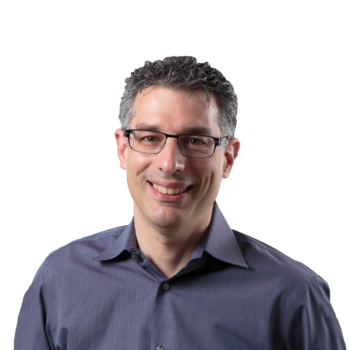 The boldest of entrepreneurs take on the impossible. Recorded live at the Masters of Scale Summit, four scale leaders in Bjarke Ingels, Aurora James, Kathryn Finney, and Scott Harrison offer their strategies and ideas around taking on society's most complex and tough challenges. In this episode, you'll hear how each entrepreneur embraces a unique challenge from addressing systemic racism, designing sustainable architecture, to bringing clean and safe water across the globe. To take on the impossible, and build a better future, each of these leaders offers that the road to scale begins with a daring mindset and a willingness to embrace problems — no matter their size or complexity.
Transcript
Transcript:
4 strategies for tackling the toughest challenges
KATHRYN FINNEY: A really small act, it may seem very small to you, creates this ripple effect of winning, in which other people start to do well, great things start to come out of it.
BJARKE INGELS: By accident, we realized that the machines we have in our company could address a global urgent issue, and we thought, "What other big problem can we address?"
AURORA JAMES: And I realized something. Not only was this the right thing to do, it was going to be damn good business.
SCOTT HARRISON: If you are trying to solve big problems, the work will never end. 
BOB SAFIAN: Hi everyone, I'm Bob Safian, former editor of Fast Company, founder of the Flux Group, and your host. 
You're about to hear a special episode of Masters of Scale that illuminates the power and the impact in attempting the impossible. 
When scaling a business, we often see impossible challenges in our path. Many wise operators opt to gracefully sidestep those potholes — to find a way around them, so they can more rapidly get up to speed. And that makes sense. As Reid Hoffman says, entrepreneurship is like jumping off a cliff and building a plane on the way down. You only have so much time to generate upward momentum. 
But what happens if you decide to go right at a huge challenge? The risk is super high. Yet if you succeed, the rewards can be phenomenal.
We're going to visit with four entrepreneurs, who are taking on not just challenging problems, but what you might call unsolvable ones — challenges so big and intractable, they are arguably insurmountable.  
How these leaders are attacking these unsolvable problems provides lessons for every business person.  
The four guests highlighted in today's episode appeared on stage at the Masters of Scale Summit to talk about climate change, about societal inequity, and about the lack of clean water for billions of people across the globe. The biggest problems in the world can seem insurmountable. 
But as these stories show, by embracing work that will never be done, we can achieve unexpected and outsized results, for our organizations, for ourselves, and for humanity. 
[THEME MUSIC]
SAFIAN: This is The Unsolvable Problem — 4 keys to embracing work that is never done. 
Strategy 1: Find your way
SAFIAN: Our first lesson comes from Bjarke Ingels. He is a Danish architect, and founder of the Bjarke Ingels Group. I first met him in 2010, when Fast Company put him on the cover as one of our Masters of Design. The next year, The Wall Street Journal named him an Innovator of the Year for architecture, and in 2016 TIME magazine named him one of the 100 Most Influential People in the World. 
Bjarke has a passion that has expanded from architecture to larger, systemic challenges. It's a passion to uplevel the human experience through design.
INGELS: "Formgivning," that's the word for design in Danish, and as the word suggests, it literally means "form giving" because when you design, you are giving form to that which has not yet been given form. In other words, you're giving form to the future. The first project we did two decades ago was the Copenhagen Harbor Bath that extended the life of the city into the water around it. And on the opening day, I realized that a clean port is not only nice for the fish, it's actually amazing for the citizens of Copenhagen who now no longer have to drive for hours to get to the Copenhagen equivalent of the Hamptons. They can actually jump in the port in the middle of the city. And we thought maybe this is part of something bigger. We call it hedonistic sustainability.
SAFIAN: Hedonistic sustainability. It was a catchy, clever idea. It was also a thread toward Bjarke's "why."
When the pandemic descended, Bjarke and his team responded by repurposing a tool they used on a daily basis.
INGELS: By accident, we realized that the machines we have in our company could address a global urgent issue. Our 3D printers and the materials we make architecture models from could be used to making emergency medical equipment like face shields and ventilator tubes. And we managed to manufacture 25,000 of these items and give them to the local healthcare providers, until the supply chain could catch up. And we thought, "What other big problem can we address?"
SAFIAN: The experience awakened Bjark's why: the desire to utilize design to combat the pressing issues of our world. The issue he and his team zeroed in on was climate change. 
INGELS: We asked ourselves, "What if we actually use our methodology as architects and planners to make a tangible actionable plan for the planet?" 
SAFIAN: At times the sheer volume of complications in addressing climate change can make it seem overwhelming.
But Bjarke knew his why, and as he began to pull at the frayed ends of our suffering planet, he started to uncover a path to solutions that the world could tackle, one thread at a time.
INGELS: We got in contact with Maersk, the shipping company, and every fifth container in the world has the seven pointed star on it.
So Maersk has committed to converting their entire fleet to being powered by renewably-sourced methanol, so essentially, using sun and wind to create methanol. And they've engaged us to work with them to turn all of their container ports into green growth hubs, where the abundance of renewable energy can convert not just their fleet, but the entire port, the entire city, and potentially, the entire country that they're part of into renewable energy. So starting with the port in Tangier and we also working on Acaba and Savannah, essentially, every port that they touch becomes a catalyst for the energy transition of that particular region. So not only are they turning themselves carbon neutral, but really accelerating the energy transition in the entire world.
Of course, I'm not blind to the fact that it is somewhat arrogant or megalomaniacal to even dare to start on a plan for the planet, but I think that the impact it has on ourselves and on Maersk could actually also benefit others. 
SAFIAN: Bjarke's mission is daring to say the least. But as Bjarke's story shows, once you find your why and focus on where it leads, even a seemingly insurmountable feat can become more manageable, revealing tangible, actionable solutions. 
Strategy 2: Identify your allies
SAFIAN: Today's second lesson comes from Aurora James, founder of fashion label Brother Vellies, dedicated to promoting traditional African design, and founder of nonprofit 15 Percent Pledge, which supports Black-owned businesses in retail.
Aurora posits that when facing daunting challenges, you need to power your efforts with the right support system. Because we all need allies to turn intention into action and to scale our impact.  
JAMES: How could you be an ally? I've been studying this question for the last few years and I'd love to tell you what I've learned. My journey began with a shoe.
In South Africa, the shoe's known as a Veldskoen and also locally as a Vellie. And it started out as just being pieces of leather wrapped around the foot from animals that were hunted. It eventually got its own rubber soul fashioned directly from the neighborhood rubber tree. When British people came to Southern Africa, they fell in love with the shoe, so much so that they brought it back up to the UK. They renamed it a desert boot and they launched a company that you and I know today as Clarks. Clearly, this is not allyship.
Over the past 100 years, Americans have donated tons and tons of clothes to small communities all across Africa. And this isn't actually allyship either, because instead of helping support those communities, it actually had the opposite effect. 70% of small workshops and apparel factories around the continent of Africa actually closed down, due in large part to these American donations. 
SAFIAN: Aurora saw a disconnect between the desire to aid underserved communities and the understanding of what true allyship required. She was determined to disrupt the way the system operated, and decided to go all in on being an ally, no matter the cost.
JAMES: I wanted to take everything I had, literally my entire life savings, which was actually only $3,500 at the time, and launch my brand, Brother Vellies, with the primary goal of including the world's artisans in the luxury fashion conversation and helping to preserve their jobs. For me, it wasn't just about launching a fashion brand. It was about setting out to actually be an ally and using my own individual privilege to create a pipeline of income for the descendants of those who had originally invented this shoe. 
I started quickly uncovering some of the most incredible artisans making things so beautiful, you wouldn't believe it, and they were virtually undiscovered. A few years on, I ended up meeting my own fashion fairy godmother. Her name was Anna Wintour. And luckily for me, Anna took a great liking to what I was doing and she became my ally.
In 2015, I went on to win her CFDA Vogue Fashion Fund, which helped propel my business so much more forward and allowed me to continue my own allyship by employing countless artisans across the world. When Megan Markle chose to wear our Mexican huaraches, not only did we quickly sell out, but tons of tiny workshops all across Mexico that were making the same style quickly sold out too. So with the simple shoe choice, Megan actually became an ally. Brother Vellies as a company was starting to become the ally of many.
SAFIAN: Progress against an insurmountable obstacle is not the same thing as eliminating it. Despite her contributions to underserved communities, Aurora discovered that she needed to pivot further in the face of adversity.
JAMES: Everything changed for me on May 25th, 2020. When news and video footage started circulating of Mr. Floyd's senseless murder, in a lot of ways it felt like a grief that was almost too heavy to bear. I'm sure a lot of you in the audience here thought, wow, I would love to do something to help. In fact, some of you here, as well as a lot of other CEOs and founders, actually called me that week, trying to figure out how your company should respond to the sudden racial reckoning. And I knew this time, things were going to have to be different. We would no longer be able to work with just DEI policies or one time donations. We needed innovations, not just donations. We needed actions, not just words. What we needed was true allyship.
SAFIAN: Aurora believed it was no longer sufficient for Industry leaders to simply voice their solidarity with black owned companies and business owners. The actions taken by allies needed to be tangible. 
JAMES: The idea for me was simple. Black people are almost 15% of the population. Major retailers should commit 15% of their shelf space to black-owned businesses. And I thought, if major retailers started committing to the idea of the 15% pledge, Silicon Valley might actually be excited to take notice and start allocating more than just their traditional 1% of funds to black entrepreneurs. I thought about how much money would start being funneled back into the black community, and I realized something. Not only was this the right thing to do, it was going to be damn good business.
JAMES: I tagged a bunch of the retailers that I wanted to come to the table and have a conversation. Guys, this was not a calling out, this was a calling in. This was an opportunity. The next morning was a Sunday, and I woke up to a flurry of inbound messages. I stayed up that night overnight with my web designer so that we could launch a petition on Monday at noon. By Tuesday, that same petition had almost a 100,000 signatures. By Wednesday, I registered to become a nonprofit. By Thursday, CNN and The New York Times were calling, and by day 10, Sephora became the first major corporation to commit to the 15% pledge. Right then and there, they had become an ally. In the days and weeks that followed, my message was simple. We are all guilty, but ultimately it's the system that we've created that is to blame. This is our unique opportunity to start rebuilding parts of that system, together and in true allyship.
JAMES: Since launching the 15% pledge, we've placed over 620 black-owned brands onto the shelves of our pledge takers. And let me tell you, it's working. 
In partnership with the 29 major corporations that have committed to the 15% pledge, we are now in the process of allocating over $10 billion a year to black entrepreneurs, $10 billion. We've partnered with everyone from McKinsey to Google to Yelp to American Vogue to help harness their unique skills as allies to actually propel black businesses forward.
I've learned a lot over the past few years about what it means to be an ally. I've learned that allyship takes action. I've learned that it takes radical accountability. All you need to do is start asking questions, starting with how can I be an ally?  
[AD BREAK]
SAFIAN: Welcome back to The Unsolvable Problem — 4 keys to embracing work that is never done. Before the break, we heard from Bjarke Ingels about finding your why and Aurora James about identifying your allies. Now we hear from two more intrepid leaders who are having an impact in the face of insurmountable challenges. Let's jump to it.
Strategy 3: Compound your contributions
In addressing big challenges, Kathryn isn't expecting overnight success. But she's seen how small, consistent gains can lead to outsized results over time. To make her impact really carry, she knows she needs to compound her contributions.
The analogy she uses is The Butterfly Effect.
FINNEY: So we all know the Ray Bradbury story, "The Butterfly Effect," where you have travelers, they go back in time, someone's stupid, they step off the trail, crush a butterfly, completely changes the world. That little small act changes everything. And so what if we had a butterfly effect of winning, where a really small act, it may seem very small to you, creates this ripple effect of winning, in which other people start to do well, great things start to come out of it.
SAFIAN: The Butterfly Effect can create a ripple, Kathryn says, but it's keeping that ripple moving over time that generates impact.
She learned the importance of staying power, she says, through the example set by her father.
FINNEY: My father grew up in Milwaukee, Wisconsin and wanted to be a surgeon, and wasn't encouraged to do so. He was a young black man in the Midwest at that time. And so he found himself in a little trouble, went to Vietnam and came back and did what everyone who lived in Milwaukee did, which was work at the brewery. And for those of you who come from factory towns, you know how important the factories are to the community. And in the early 1980s, they completely shut down and devastated Milwaukee. 
He found himself at a workforce development course. Someone taught displaced factory workers in 1980 Milwaukee, the foundational computing language of C++. And my father took the course, got an internship at IBM at age 36, and then arrived at Microsoft in 1990s. 
And why that matters is between the years of 1986 and 1996, Microsoft stock 100xed. And one of the big ways they compensated is through stock options. And as a result, by the year 2000, Microsoft had created 10,000 millionaires.
And one of those millionaires was my father — the high school dropout turned rockstar software engineer.
SAFIAN: Kathryn witnessed firsthand the power of compounding contributions. Her father's advancement in his own career served as the catalyst that propelled the growth of his family's legacy and subsequent generations. 
And Kathryn took that spark and built on it, by allowing her father's contributions to multiply out to an even larger demographic.
FINNEY: When my father passed, there was over a thousand people at his funeral and we created a foundation in his honor, and we took that money and the largest check we wrote was to a young upstart nonprofit called Black Girls Code that allowed Black Girls Code to do their first summer of coding. And so that's the example of what I'm saying about this sort of butterfly effect of winning.
SAFIAN: Kathryn found her "why": to elevate underserved communities, whatever the challenges. And she displayed allyship in supporting these communities. That in turn attracted and created other allies. Kathryn's contributions went beyond her own individual efforts, planting seeds that will grow over time. 
FINNEY: Everybody can win. And that's the lens in which we invest at Genius Guild. We look for companies that are not just creating value for themselves or for me as their investor, but also is creating value in their communities. And they're not mutually exclusive. I think we have this belief that if someone's creating community value, it's not going to be great business. I think it's excellent business and we're proving that with the exceptional companies we're investing in.
And so I want to encourage you all today to think of… what is the small thing you can do to create your own butterfly effect of winning.
SAFIAN: Katheryn's journey shows how when you know your why and you harness the support of true allies, you can compound your contributions to create a positive, lasting ripple effect.
Strategy 4: Be bigger than the problem
SAFIAN: Our final lesson comes from Scott Harrison, founder and CEO of the non-profit, Charity: water.
In his earlier years, Scott was a successful club promoter in New York City, fully immersed in the business of self interest. It was only when he flipped the script on his career that he managed to not only discover his why, but put his why into action in an incredibly momentous and purposeful way.
HARRISON: When I was 28 years old, I was a nightclub promoter for 10 years in Manhattan. My job was to get people drunk for a living, convince them to slip past the velvet rope and sip on a $25 cocktail or a thousand dollar bottle of champagne. And after 10 years of this, of hard partying, of drinking and drugging, I hated this guy who I'd become: terribly, disastrously, emotionally, spiritually bankrupt. So I had a moment. I quit everything. I sold everything I owned and said, I'm going to have a different life. And I went to post-war Liberia, West Africa.
When I was there, I saw people drinking dirty water for the first time. Water that came from swamps and from ponds and from rivers. I was on a medical mission. And here I was with these doctors trying to make people well. And I learned a billion people didn't have the most basic need for health. They didn't have clean water. I learned millions of people were dying every year from bad water, more than all the violence and war in the world. Water impacted women and girls, who almost always bore the burden, walking millions and millions of hours every year just for unsafe water, impacted food security, it impacted education.
SAFIAN: Scott had unearthed his deep seated why. He wanted to solve the clean-water dilemma for people across the globe. But soon, he had to face some harsh realities. The big issues of the world are labeled as such for a reason.
HARRISON: As a naive 30 year old, I thought this was going to be very simple. Okay, I was going to go out there, I was just going to raise money. I was going to bring in drilling rigs. I would drill $10,000 wells, I'd make dirty water clean, and I'd get the whole world clean water. And I'll do this very quickly.
About five years in, when we were getting people clean water, we were hitting our groove of global well drilling domination, we came across a new problem. And this was a problem people didn't want to talk about. It was a problem so complex, nobody seemed to know how to solve it.
And the problem was broken wells. 
SAFIAN: Broken wells. Scott and his team had made incredible progress. They were building new wells, helping people in need. But meanwhile, existing wells were failing, going offline. Whatever gains were being achieved, there was an underlying, systemic lapse. As Scott learned, when you're out to solve big problems, you inevitably hit big roadblocks.
HARRISON: I learned, as I did more research, a billion people around the world live in rural communities and rely on fragile water systems. It was a huge amount of people. Now, let me talk about a fragile water system. When a well breaks, it's typically not that complicated to fix. It's most often the pipe that's bringing water up cracks. So you take the well head off, you get the whole community together and it takes about 12 people to take 150 feet of PVC pipe up very carefully.
And then you find the crack or the leak, you identify it, you cut the pipe, and you patch it back together. Now, this is how a couple of billion people around the world are keeping their water systems working. And to their credit, most of them do an amazing job at it. You can also see how the system can fail. And it fails a lot, because sometimes a major repair is needed or the tools aren't available in a rural setting.
The data we uncovered were really shocking. In Africa alone, 25% of the projects are broken right now. 25%. Most people were just ignoring this problem.
This was a problem that we were going to have to solve.
SAFIAN: Before you can solve a problem, you have to get a firm grasp on the actual scope of the issue at hand. Sometimes the deeper you dig, the bigger the hole you find yourself in, which for many business leaders can be the reason to abandon ship. 
But for Scott and his team at charity: water, it was an incentive to forge ahead, because they knew that the problem they were out to solve was far more important than their own frustrations. They had to overlook their desire to throw in the towel.
HARRISON: And we thought, well, listen, if you could monitor the temperature of your home from across an ocean, why couldn't we monitor the performance of a well? Now to create a device like this would cost millions of dollars, and we were a scrappy nonprofit. I mean, we had an R&D budget of exactly zero…$0. That's just how nonprofits work. But finally I got a meeting to pitch this idea to Google and they awarded us a $5 million cash grant to try to go build a water sensor for the developing world.
SAFIAN: Scott and his team had unlocked the power of allyship, by petitioning Google to commit financial and technological aid to the cause. But it turned out their challenges were only beginning.  
HARRISON: Water flowing through a well is not like water flowing through a pipe. It's terribly chaotic. It's really difficult to measure. So we would need to create capacitive sensors like the ones on your iPhone that measure the differential between air and water. We'd need to take 160 readings per second, which was 41 million bits per day. And then the engineer said, "Well, all that's going to use way too much battery power. And then you're going to have to figure out how to reliably transmit this from anywhere in the world. So go find a SIM card with roaming agreements with every country in the world." And did I mention we wanted to make this for $200? And spend a penny a week in transmission costs?
SAFIAN: What could Scott and his team do in the face of these unsolvable hurdles? They reminded themselves that their problems paled in comparison to those without access to clean water, and they kept plugging away. 
HARRISON: A couple years later, we had our first sensor we were ready to test in the field. And we felt so good about this, we made 3000 of them. So we install them in Ethiopia. 
And then we can't connect them to the local servers, so we can't get any data out. So we're like, okay, well, what are we going to do about this? We now have installed 3000 sensors. We can't connect. We found out mobile roaming for the entire country was broken. I realize this is going to sound hard to believe, but we sent down a network engineer named Andy. And after three weeks of troubleshooting, he fixed roaming for the country.
All of a sudden, 3000 sensors start chirping and cell phones everywhere in the country start buzzing. So we're monitoring in one instant over a billion liters of annual flow from our sensors just in this pilot. And we solve mobile roaming for a country of a hundred million people as a byproduct of this. It was very, very exciting. 
SAFIAN: You heard that right. In seeking to solve an issue with well sensors, Scott and his team compounded their contribution by solving the region's mobile roaming issue.
When you focus on fixing unsolvable problems, you never know how impactful your solutions might be. This is the magic of meaningful entrepreneurship. 
Charity: water now had a sensor that worked, and the effect it has had on clean-water availability continues to grow.
HARRISON: We've installed 8,000 of these. We currently are monitoring the largest data set in the history of the world, when it comes to rural water supply, mainly because no one ever bothered to do this before. And now when a well breaks, we can dispatch Getachew. He's a technician. So think of him like AppleCare or BestBuy's geek squad for wells. He jumps on and he's got his tools and he can turn up and he can fix a well. 
We have a lot of work to do ahead. We're going to have to find the funding to scale from pilot and take this around the world. We're going to have to get governments to accept the reality of failed projects. But it's exciting because if this works, we can help keep clean water flowing for the people out there who really need our help. So we just want to make sure that a well like this, never breaks down from a $20 corroded pipe. 
So I don't know, maybe there's a broken well's version in your company or your organization. What we learned through this new adventure is that it is far better to uncover your own problems and to try to just face them and not ignore them, not sweep them under the rug, but to tackle them head on. And thereby you get all these other unintended consequences sometimes of solving other problems in adjacency. 15 years ago, a friend of mine sent me this picture from outside of Manhattan Deli: "Do not be afraid of work that has no end." It's from an ancient rabbinic text. And this is really how I've come to see this journey now, 16 years in. If you are trying to solve big problems, the work will never end. And that idea really used to scare me and now I've embraced it.
SAFIAN: Thank you for joining us on this exploration of unsolvable problems and the key lessons learned by leaders who are working tirelessly to solve them. 
The biggest issues can't be remedied with a single step or a single podcast episode. But hopefully, we can all be inspired to join in the good fight and make a difference in our world at a deeper level of scale.
I'm Bob Safian. Thanks for listening.