Sir Richard Branson
Sir Richard Branson is the founder of the Virgin Group, which controls more than 400 companies, including Virgin Records, Virgin Atlantic, and Virgin Galactic. He's also a philanthropist, founder of the humanitarian group The Elders, a founding sponsor of the International Centre for Missing and Exploited Children, founder of Virgin Startup, and more.
"Screw it, let's do it."

— Sir Richard Branson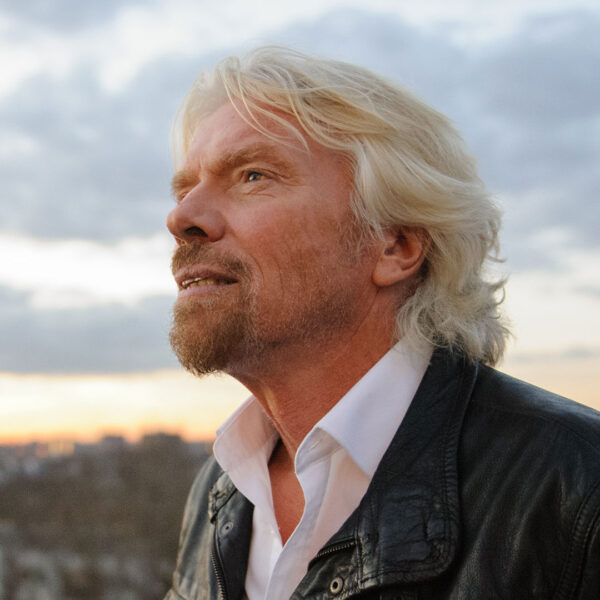 Featured in these episodes:
Sir Richard Branson, guest
February 23, 2021
Successful daredevils aren't really winging it, even if it looks that way from the outside. They have a method. No one knows like Sir Richard Branson, founder of the Virgin Group. Sir Richard has been willing to take death-defying entrepreneurial leaps again and again, into new markets and industries, as one of the most prolific, successful founders ever. You can't help but marvel at his bias to action: his eagerness to ask "What if?" and then follow up. He shares how you too can learn to take the right leaps, in the right moments, to generate outsize opportunities.
Sir Richard Branson, cameo
August 17, 2021
Reid's personal advice on the most important success factor for any scale leader: your mindset. Talking with editor-at-large Bob Safian, Reid shares how he approaches every challenge with a learning mindset: ask the right questions, leverage networks, and build curiosity and resilience. To cement the idea, he shares Lesson One from the new Masters of Scale Courses app, starring Sir Richard Branson! You'll learn an exercise from Reid that you can practice daily.